Meet Our Doctors
Our team at American Dental Solutions is committed to serving a positive experience for every patient by providing the utmost quality dental care at each of our 14 convenient locations. If you have any questions about one of our local doctors, feel free to call 1-844-9smiles for assistance.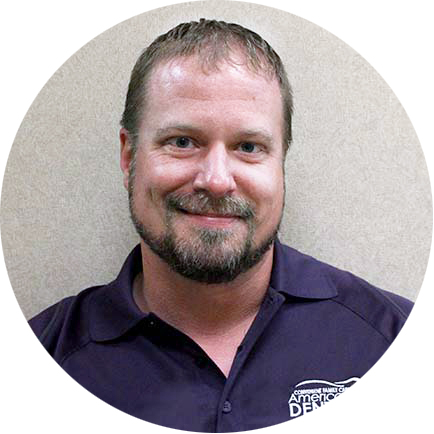 Daniel Runkle, DMD (Clinical Director)
Dr. Daniel Runkle is a graduate of Temple University School of Dentistry. He proudly serves patients in our Kenhorst and Trappe locations. While not at the office, Dr. Runkle enjoys hobbies such as coin collecting, bow hunting, and spending time in the "great outdoors" with his family and friends.
Steven A. Fontana, DMD  (Oral Surgeon)
Dr. Steven A. Fontana is a Board Certified Oral Surgeon. Additionally, he is certified in Advanced Cardiac Life Support (ACLS) and Pediatric Advanced Life Support (PALS). Dr. Fontana received his bachelors of science in biology from Muhlenberg College. Following college, he attended Temple University School of Dentistry where he obtained his Doctorate of dental Medicine. He then gained admission to an Oral and Maxillofacial Surgery residency at Montefiore Medical Center, one of the largest and most prestigious programs in the country.
Dr. Fontana has had the opportunity to travel to Vietnam as a member of Operation Smile, providing a variety of surgical services to children in desperate need of help. He was specialty trained in a wide variety of oral and maxillofacial procedures including routine tooth extraction, wisdom tooth removal, bone grafting, dental implant placement, and office based anesthesia. In his spare time, Dr. Fontana enjoys hunting, fishing, and spending time with his wife, friends and family.
Venkateswar Kapa, DMD
Dr. Kapa graduated from Boston University Goldman School of Dental Medicine in 2009. As a general dentist he sees patients of all ages and treats them as he would like to be treated. Dr. Kapa is well versed in all aspects of general dentistry, particularly restorative and cosmetic dentistry, endodontics, oral surgery and prosthodontics. In his free time, Dr. Kapa is a sports enthusiast and likes to spend time with his wife and two children.
Robert Mariani, DMD
Dr. Mariani is a graduate of Rutgers University and New Jersey Dental School. He is dedicated to excellent patient care and serves patients at our office in Gilbertsville, PA. While not at the office, he enjoys sports and spending time with his wife and son.
Megan O'Neill, DMD
Dr. O'Neill is the General Dentist at our Exeter and Phoenixville locations. She graduated from Temple University School of Dental Medicine, and has been practicing general dentistry since 2009. She is passionate about her patient's dental treatment and says, "I like to create beautiful, healthy smiles that people can be confident about." While not at the office, Dr. O'Neill enjoys spending time with her three children and pet dog. She even finds time to coach her daughter's kindergarten cheerleading team!

Matthew Silver, DMD (Orthodontist)
Dr. Silver is a board certified orthodontist. He completed his undergraduate education at Hobart College, where he graduated Summa Cum Laude and was an academic All-American tennis player. He then went on to graduate with with his DMD, Masters in Medical Science, and an orthodontic degree from Harvard School of Dental Medicine in Boston. Dr. Silver also became certified by the American Board of Orthodontics, which is an accomplishment that he shares with only about 40% of orthodontists. He continues to be a member of the American Dental Association, American Association of Orthodontics and Harvard Odontological Society.
When not providing orthodontic care for his patients, Dr. Silver enjoys spending time with wife and two sons. He likes hiking, skiing and playing squash, tennis, and golf.
Henry T. Hsu, DMD, MSD (Periodontist)
Dr. Hsu specializes in periodontics at American Dental Solutions. He received his Doctor of Dental Medicine, Master of Science in Dentistry and Certificate in Periodontics form the University of Louisville School of Dentistry. He is board-certified as a Diplomat of the American Board of Periodontology. Dr. Hsu is also a member of the American Dental Association, the American Academy of Periodontology and the Academy of Osseointegration.
Dr. Hsu is a master of his craft in restoring his patients' oral health from gum disease. He uses state-of-the-art technology to provide periodontal treatments and dental implants so you can look and feel your best. Visit Dr. Hsu at our Wyomissing location to restore your smile today!
Joseph Abrams, DMD
Dr. Abrams has been servicing patients in the tri-state area for nearly 30 years. Now you can find him in our Trappe and Pottstown offices.
His philosophy of care is to deliver high quality dentistry in a gentle caring fashion. Dr. Abrams graduated in the top 5% of the class with numerous awards for academic achievements and service from Temple University School of Dentistry in 1991. He has extensive experience with cosmetic dentistry, dental implants, full mouth reconstruction and oral surgery.
Jing Miao Yang, DMD
Dr. Yang is a detail-oriented and caring dentist with over 10 years of experience in providing high quality dental services to patients. She graduated from University of Pennsylvania School of Dental Medicine and is Board Certified in the state of  PA.
Dr. Yang aims to make patients feel at ease throughout their dental exam and treatments. She does this by ensuring that patients understand dental procedures available to them to meet their needs, and answers all questions in detail. She also teaches patients proper dental hygiene to improve their oral health at home. In her spare time, Dr. Yang loves to cook and enjoys traveling with her family. Visit Dr. Yang today at our office in East Norriton!
John Neil Della Croce, DMD, MS
Dr. Neil is the new General Dentist at our Wyomissing office. He graduated with his Doctor of Dental Medicine degree from Temple University, Kornberg School of Dentistry. He is a fourth generation dentist who enjoys serving his patients the best comprehensive care.
Dr. Neil has over ten years of experience practicing Family Dentistry, Cosmetic Dentistry, Pediatric Dentistry, Geriatric Dentistry, Dental Implant Restoration, Dental Implant Placement, Simple and Surgical Extractions, Fixed Prosthodontics, Removable Prosthodontics, and Endodontics.
Abraham Beder, DDS (Endodontist)
Dr. Beder specializes in enododontic care at American Dental Solutions. He graduated from Columbia University, College of Dental Medicine and Rutgers School of Dental Medicine, Department of Endodontics. Dr. Beder has over 30 years of experience and his highly skilled. Visit Dr. Beder at our offices conveniently located in Wyomissing and Pottstown, PA!
We love to see you smile!
Our team works together to treat all of your dental needs – so let us help make your smile healthy and beautiful. Schedule an appointment with one of our doctors. Call 1-844-9smiles today.
Click HERE to find a location near you.